Berker switches and systems

Berker switches and systems are in use all over the world, making life more beautiful, easier and more comfortable. We place the utmost emphasis on quality, design and innovation. This is confirmed by the numerous awards we have received both at home and abroad.

Berker is a leading supplier of high-quality electrical installations from timelessly classic switch design through to intelligent building management systems. All new developments are created with just one thing in mind: the satisfaction of our customers. After all, we want you to feel at home with our products for decades to come.
Products:
How much style someone has can often only be seen in the seemingly small things, the details, the "little extras". How much attention do we pay to them? Just how thoroughly do we design our environment? How much passion do we devote to the seemingly small details that others simply pass over?

One of these decisive "small things" is the switch concept, which is just as much a part of excellent architecture as unusual outlines and the selection of materials.


Berker has been producing high quality switches and systems since 1919, the quality and design of which has withstood the test of time and combine combine intelligent technology with easy operation. And that is why they have been awarded prizes time and time again. And which can be found today in the most exciting buildings in the world.


What they all have in common is their timelessly classic, functional and durable design. Just like good architecture.
Design:
Good layout and exceptional design should be recognised. We know our designs are good, but still we can't help feeling a sense of pride every time our products and catalogues receive awards on the basis of extended reviewing, judging and testing by a number of independent expert juries.


Berker has been awarded national or international design prizes no less than 50 times in recent years. On fifteen occasions this was for a catalogue, brochure or other communication medium, while on 35 occasions it was for one of our switches or systems.

This is a welcome affirmation not only for us, but also for our customers. It shows them that they are not alone in their good taste.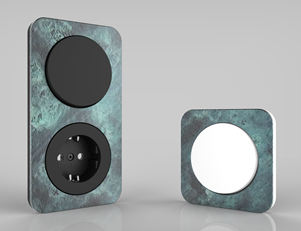 Quality: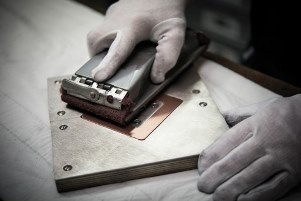 Extensive research and development work form the basis for the high standard of Berker products.

Staff in the Berker central laboratory not only develop new or improved products, but they also explore completely new, forward-looking technologies and applications.

Moreover, our quality management system also guarantees the quality and safety levels of the finished products to DIN ISO 9001. And close collaboration with the best designers ensures the famously high standard of Berker designs.
Manufaktur:
More and more people are following the trend of not following a trend. It is for these people that the Berker Manufaktur exists. Here we create switches which authentically combine high technology with traditional handicraft, and where every one made is one of a kind.


We often design items in collaboration with architects and planners for use in a specific, very particular property, or for a special project. Some are designed according to the very special wishes of a property owner who is looking for something which he simply cannot find on the market. And it's a source of pride for us that we can turn these wishes into a reality.


What matters to us here is not speed but uniqueness. Every product is a one-off. And therefore as distinctive as the environment for which it was made.