h3+ MCCB
The new generation of Hager h3+ moulded case circuit breakers guarantees reliable protection against overloads and short circuits, as well as targeted, integrated energy monitoring for all low voltage distribution systems.

India's first MCCB with OLED display

● Performance ● Service continuity ● Energy management ● Easy installation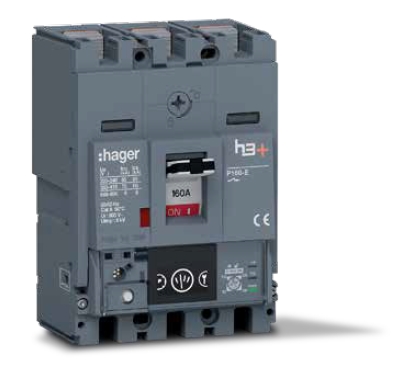 Features:

01 OLED display

02 Wifi connectivity

03 Display window

04 Panel display

05 Joystick control

06 Integrated padlock

07 Secure screw

08 Inbuilt pre alarm

09 Configurable alarm management

10 Communication system
h3+ energy go further
Measure, Communicate, Control.

The h3+ energy version can be integrated in the Building management ecosystem.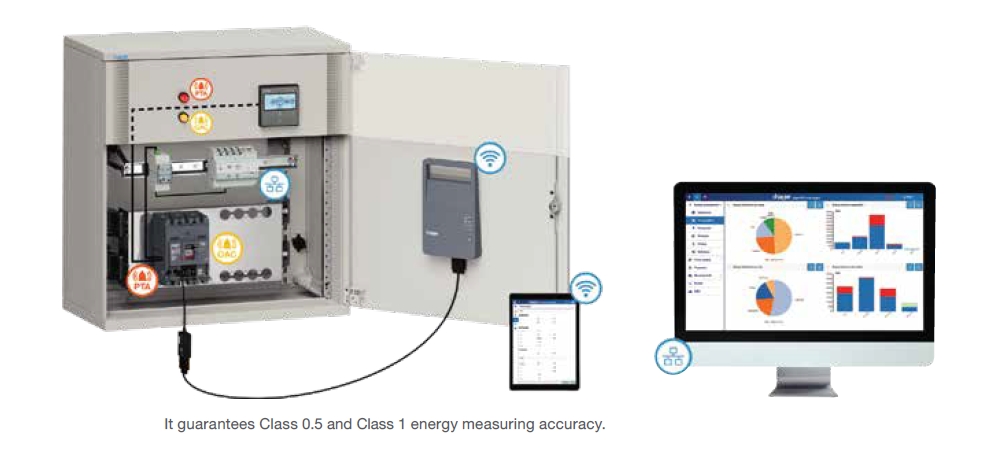 You can use your smartphone, tablet or PC to easily access information on the use and maintenance of the installation.
Consumption and installation configuration data, alarms and faults can be identified at any time.
The Building management ecosystem: three in one
01 Measure and Display

The device collects field-based information on the network and protection.

02 Centralise

The Building management centralises and feeds back information. This is the heart of the installation.

03 Monitor and Control

The Webserver interface manages the entire system. It provides structured data.