h3+ MCCB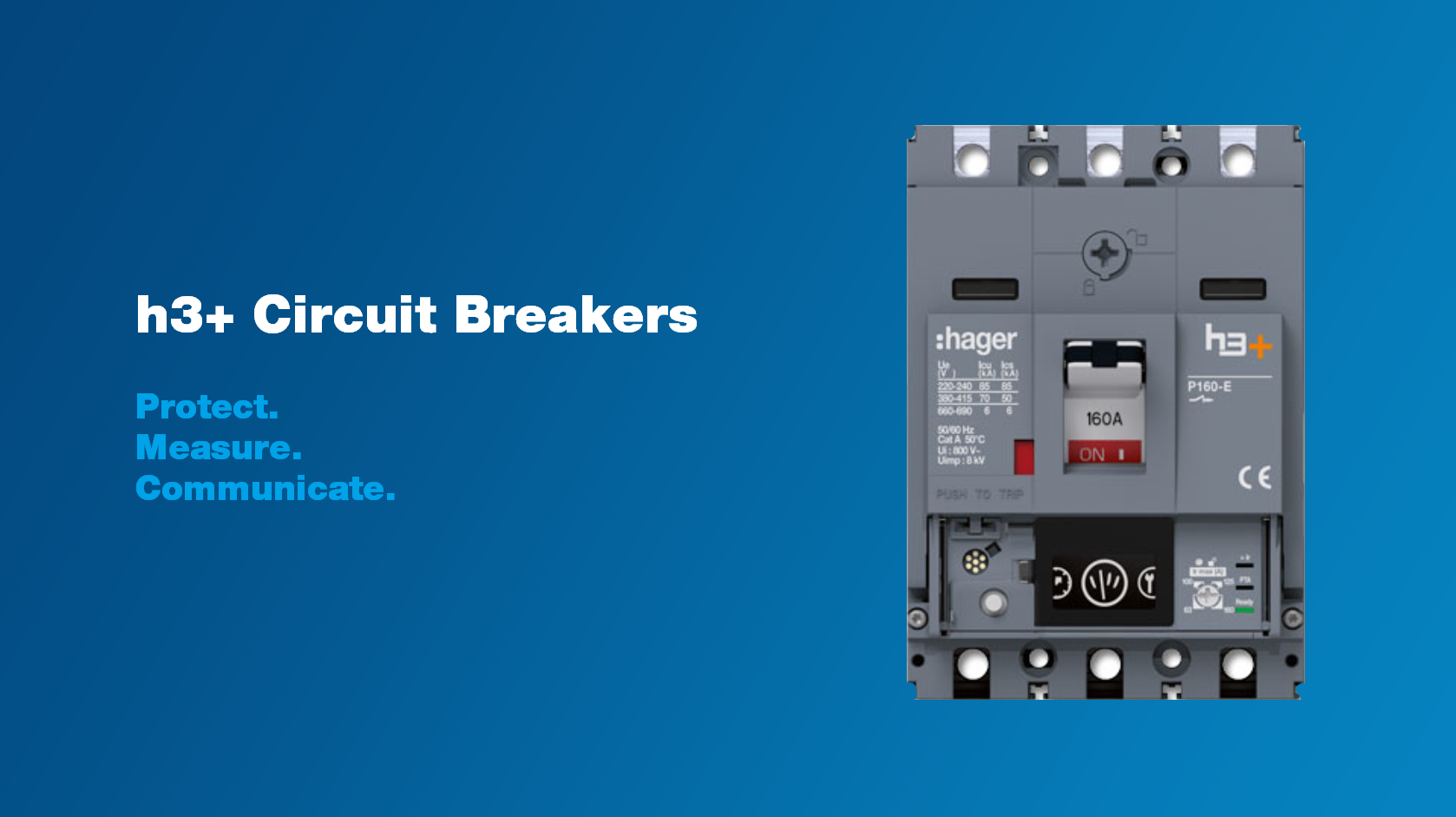 The new generation of Hager Moulded Case Circuit Breakers h3+ ensures reliable protection against overloads and short circuits, combined with accurate integrated energy monitoring for all low voltage distribution systems. With a compact frame size, available from 25 to 630 A in 3 and 4 poles, h3+ offers high protection performance with a breaking capacity up to 110 kA.
h3+ MCCBs, available with either a built-in thermal-magnetic trip unit or electronic trip unit, offer flexible protection settings to ease discrimination in all electrical distribution installations.
h3+ ENERGY from 40 to 630A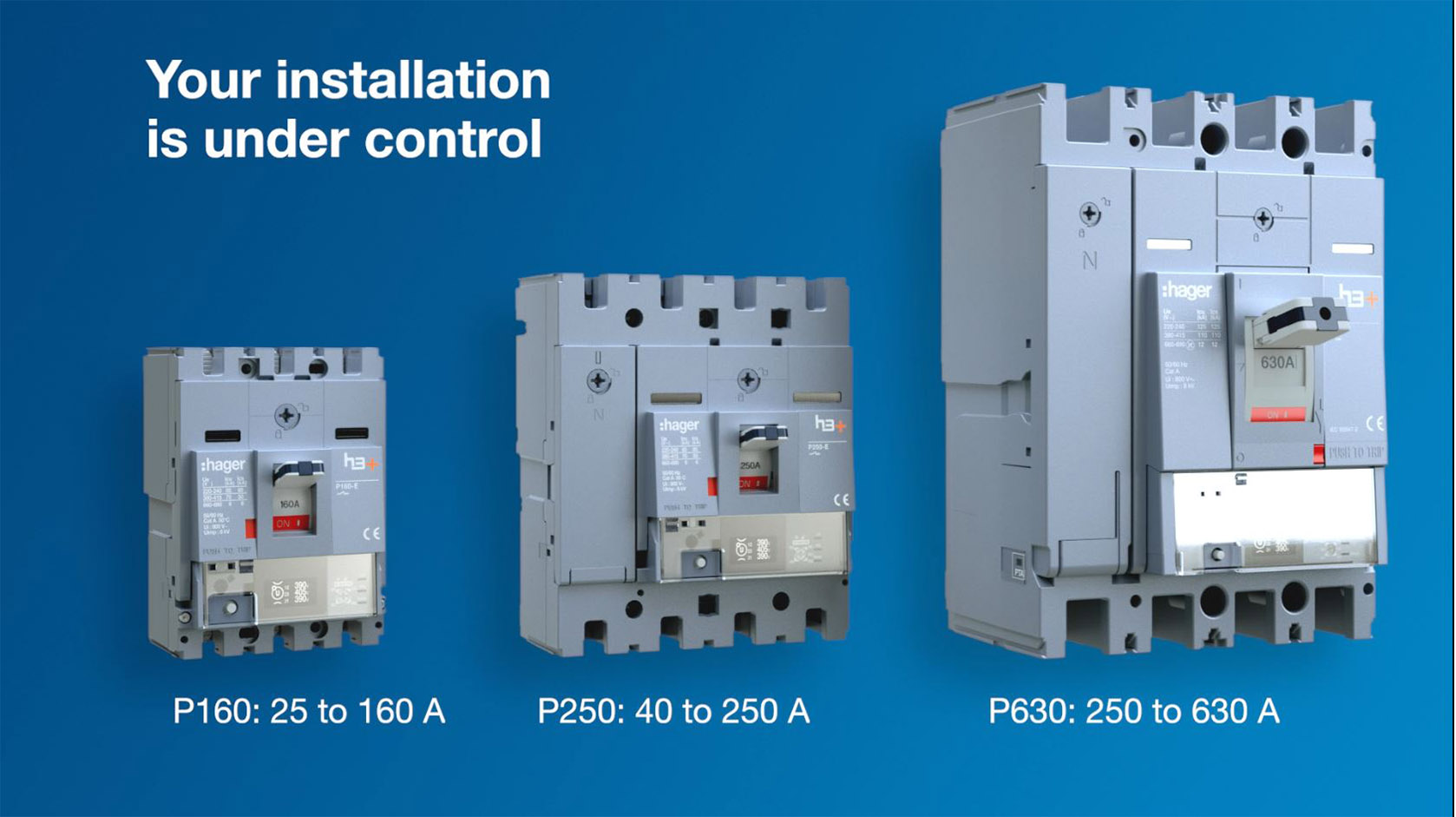 A new range of MCCB with advanced Electronic trip unit, including measurement & communication, Compact frame (P160) up to 70 kW with Energy trip unit Ease of implementation of Energy system Measurement, alarm management, histories and events
Class 1 accuracy on Energy PTA and OAC contact; Configurable output contact to ease the service continuity Remote Panel Display with full access to MCCB parameters
Flexible power supply. Auto-powered or external 24VDC.
More choice – over 200 variants
Adjustability of the different trip units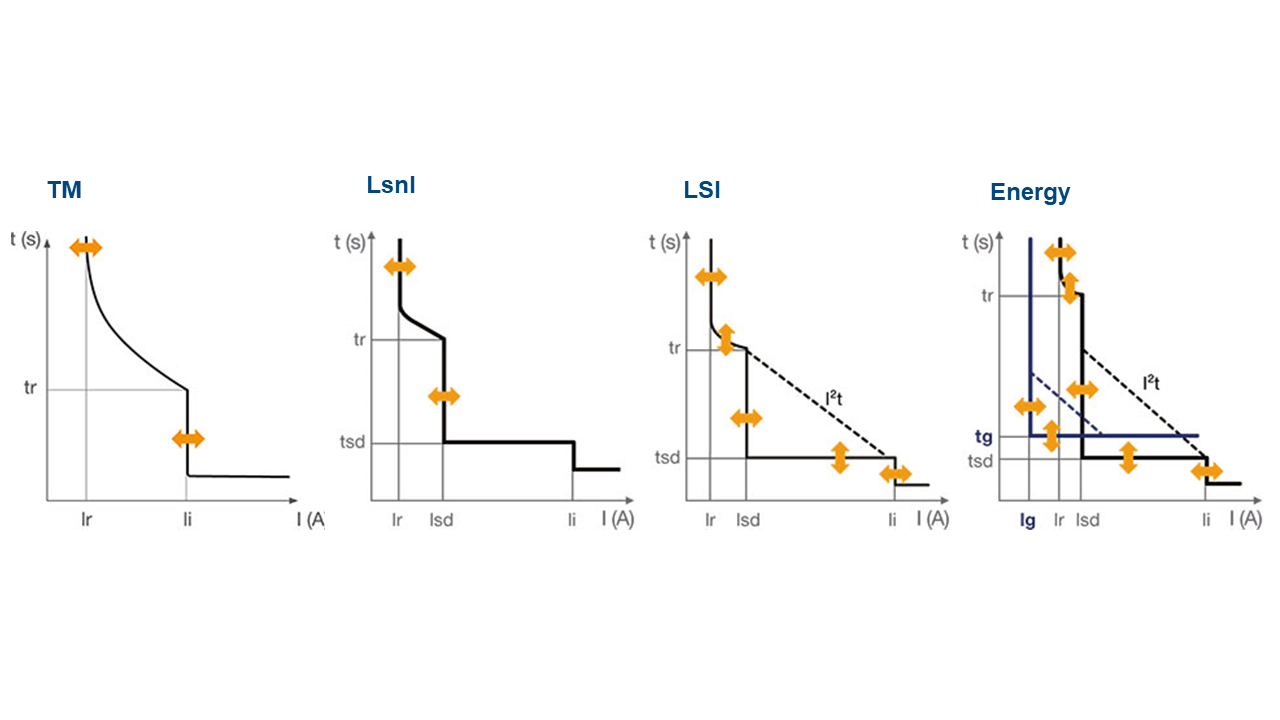 Greater convenience with unique benefits
h3+ circuit breakers offer numerous unique benefits such as Class 1 on active power and ease of Installation and configuration. This makes your job easier when planning or installing low-voltage switchgear. It also makes building management safer and more efficient for building operators. These are benefits you will only find at Hager:
More possibilities - with h3 + Energy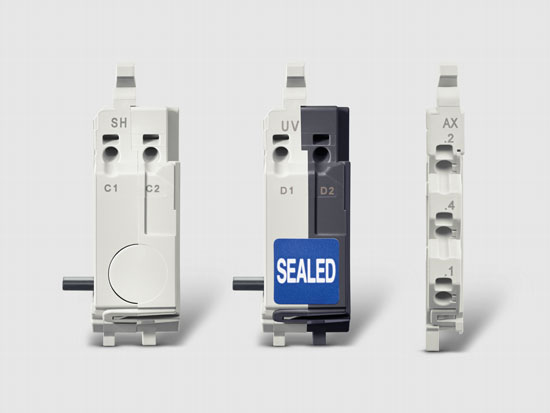 Auxiliary contacts – simply install and they're ready!
No matter whether you are using the new h3+ or the existing h3: Our auxiliaries fit all circuit breakers. A special auxiliary contact combining Position and Alarm Information is available for the Energy trip unit.
Multifunctional measuring device for door installation
A panel display is available for the MCCB fitted with the Energy trip units. It allows the full monitoring of the Energy MCCB including the setting and configuration. The Panel display is mainly intended for visualizing measurements, defining protection settings and managing the alarms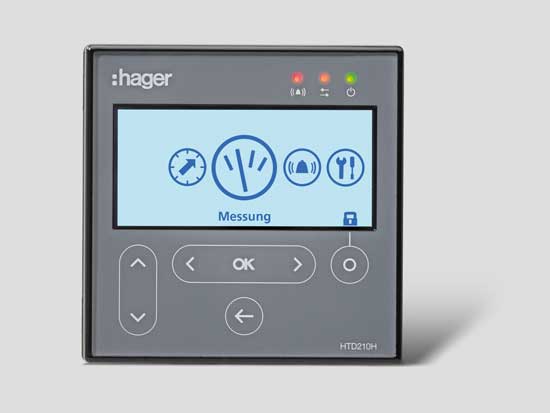 Configuration via browser
With the new configuration tool, you can easily configure all h3+ Energy circuit breakers from a PC, tablet or smartphone. No special software is required thanks to the integrated web server. It's as simple as this: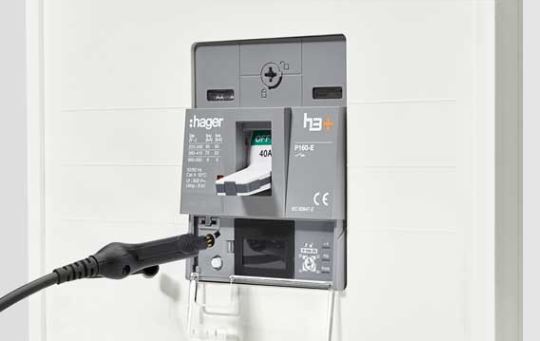 Connect the configuration tool
Use a connection cable to connect the configuration tool to the interface on the front of the circuit breaker. The tool can be easily fixed to the housing door using the integrated magnet on the rear of the circuit breaker – leaving you with both hands free for programming.
Switch On the Configuration tool
A battery is integrated into the configuration tool. This provides the trigger unit of the circuit breaker with power as soon as you switch on the tool. In this way, you can configure the new h3+ Energy safely without a mains voltage supply.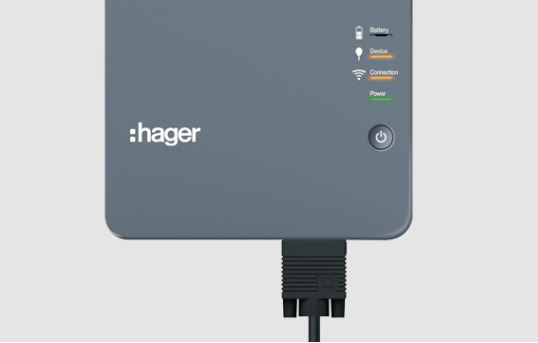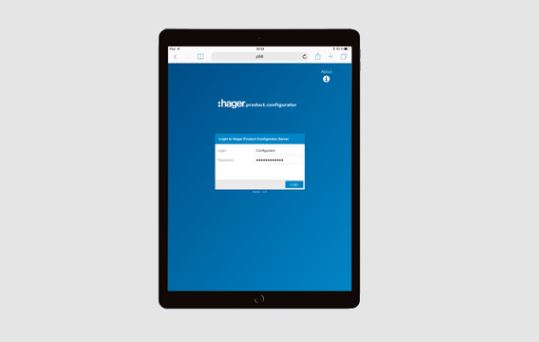 Login via web browser
Log in with your password. After login, parameters can be configured and the status can be called up easily via the browser – without special software.
Configure the parameters
You can now set and check parameters such as the trigger curve of the trigger unit or the alarm configuration with the configuration tool. During operation, you can also use the configuration tool for diagnostics and can call up all common measurements and the status, e.g. switching and event history, number of switching cycles, etc.