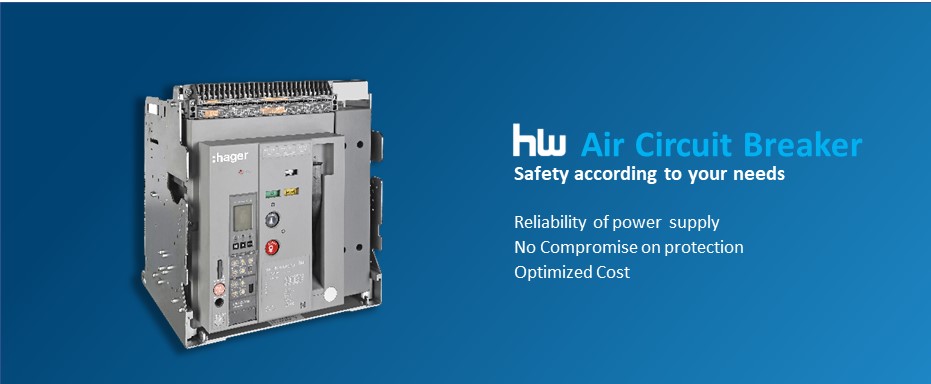 Air Circuit Breaker products get their name from the fact that their breaking chambers are in the open air to allow better energy
dissipation. Their electrical and mechanical strength, breaking capacity,maintainability and accessories make them ideal for protection for low voltage installations.
The ACB HW offers protection trip unit (OCR) functions and, in the event of tripping, controls the opening of the circuit-breaker, preventing it from closing again unless it has been reset by the operator.