Get to know all about the beginnings of the Hager Group and join us on a journey through time with the most important events of our company history!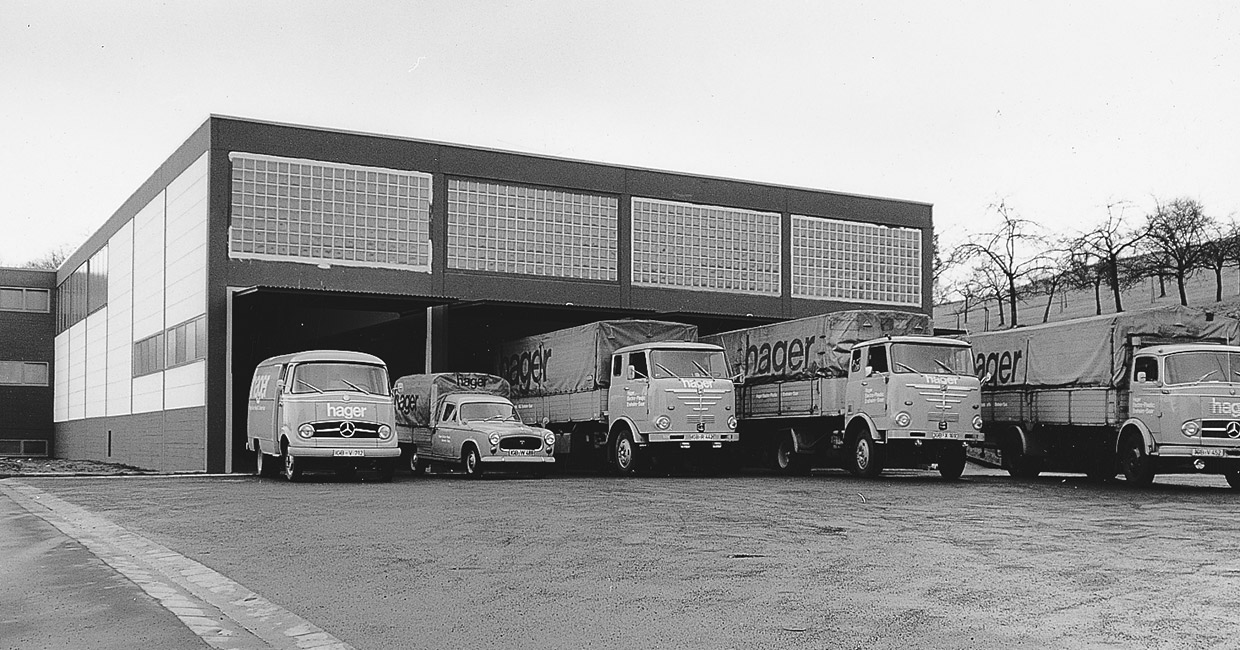 1955 -1970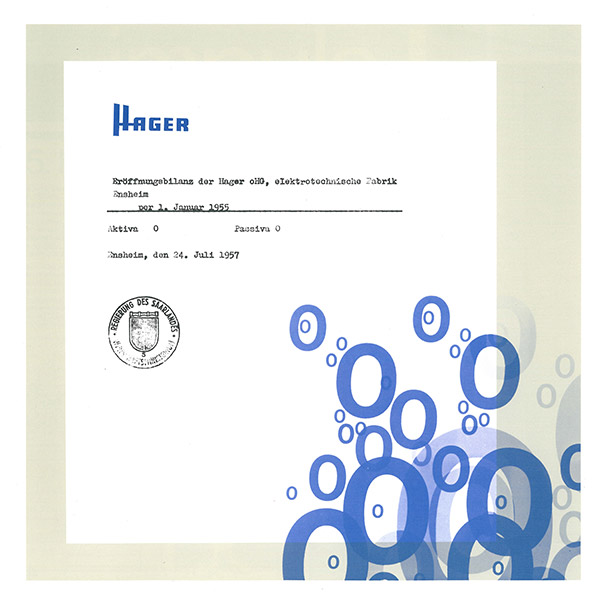 1955
In 1955 together with their father Peter Hager, Hermann and Oswald Hager establish "Hager oHG, elektrotechnische Fabrik". Since 1945, the Saar-region is part of France. The German market is not accessible. However, the intention is to set Hager up on both the German and the French markets.

1963
The HKS plastic enclosure is presented for the first time at the Hanover fair.

1966
Hager launches for the first time training for contractors in Germany – it is the beginning of a culture of customers fidelity via information and training.

1968 / 1969
The rotary fuse carrier invented by Hager is patented

1970
Launch of the rotary fuse-carrier in France brings with it a new generation of consumer units.
1973-1991
1973
720,000 houses are built in Germany
Turnover at Hager in Ensheim reaches 43 million Deutschmarks.

1974
Hager launches its first modular system on the French market

1976
The modular range for housing construction is complete

1982
Industrialisation of the first residual current circuit breaker

1985
Establishment of Hager Modula and Hager Powertech

1987
Start to manufacture 3kA MCB

1988
Start to manufacture 6 and 10kA MBCs

1991
ISO 9001 certification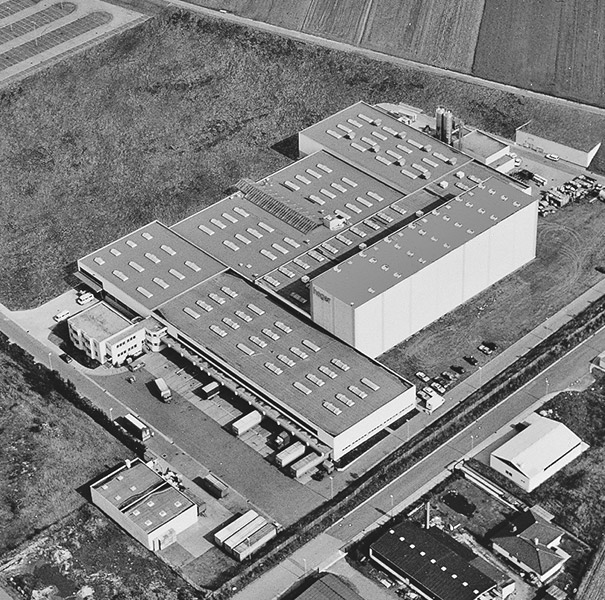 1995-2005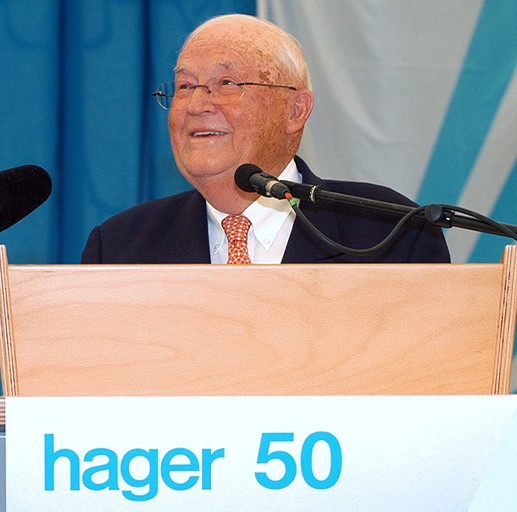 1995
4,500 employees at Hager

1996
Acquisition of Tehalit

1997
Launch of the Quadro series

1998
Acquisition of Flash

2003
Start-up of an industrial site in Huizhou

2004
Acquisition of Weber in Switzerland

2004
Acquisition of Atral in France

2005
Hager celebrates its 50th birthday!
2006-2018
2006
Hager invests with the construction of a new factory in Blieskastel


2007
Production starts in Hager Group's new plant in Pune in India


2008
Daniel Hager takes over, and the history of Hager Group's second generation begins. The son of Dr Oswald Hager takes over the chairmanship of Hager Group in 2008,


2010
Acquisition of Berker Group

2012
Acquisition of Elcom GmbH & Co. KG

2017
With E3/DC, Hager Group takes over one of the outstanding specialists for energy storage technologies on the German market.

2018
Hager Group and AUDI AG team up